MacGregor's All Natural Leather Conditioner
$

7.00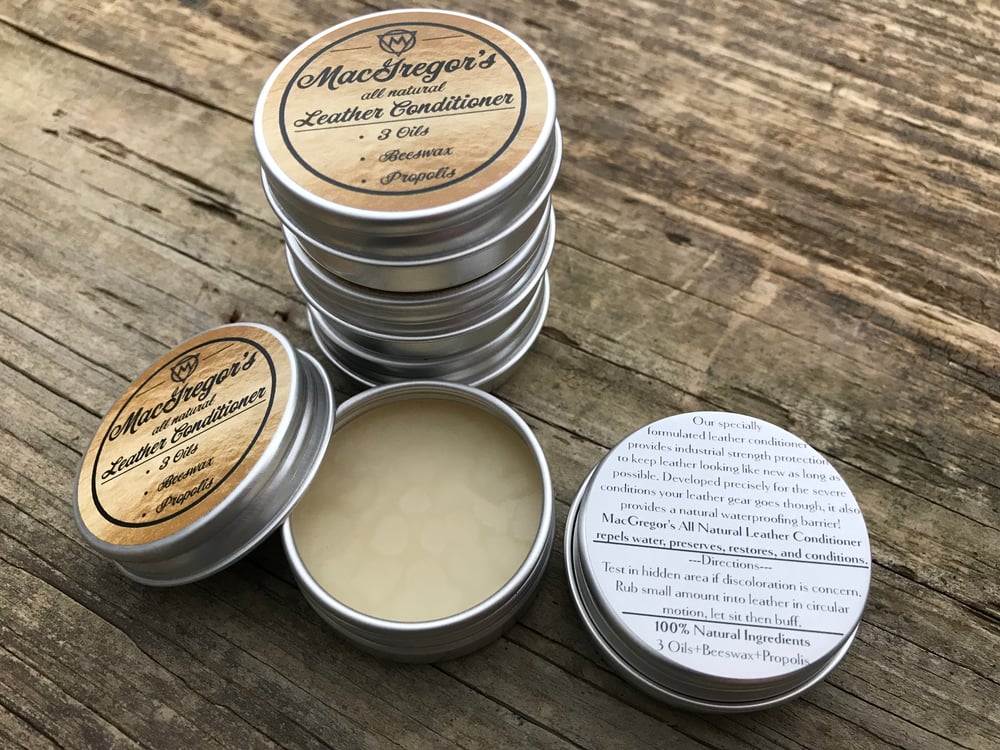 Since the beginning of MC Leather Co. we have been making our own leather conditioner in small batches. Over the years we have had many requests to recondition leather, as well as those asking our recommendation on what to use to preserve and protect their leather. We are happy to finally offer our very own leather conditioner- and what we believe is the very best, all around leather balm on the market. Don't believe us? Give it a try and we guarantee you wont be disappointed!

Our specially formulated, all natural leather conditioner provides industrial strength protection to keep leather looking like new as long as possible. Developed precisely for the severe conditions your leather gear goes though, while also providing a natural waterproofing barrier!
1 (.5oz) tin will recondition several wallets
-Contains 5 all natural ingredients-
•3 Organic oil blend
•Organic Beeswax
•Raw Organic Propolis
MacGregor's All Natural Leather Conditioner repels water, preserves, restores, and conditions.
---Directions for use---
Test in hidden area if discoloration is concern.
Rub small amount into leather in circular motion, let sit for an hour then lightly buff the leather. Depending on use, recondition leather every 3-6 months.
*Not recommended for most exotic and suede leathers.
Feel free to contact us if you have any question.
Share